Iskandar Widjaja
Iskandar Widjaja is a violin virtuoso who blends Chinese Indonesian, Dutch and Arab roots and ethnic cultures. Violinist lives in Berlin, Germany, where he was born in 1986 and completed his education. Having started his violin education at the age of 4, Widjaja developed talent until the age of 11 and was accepted to Hanns Eisler Music Academy in Berlin. While continuing his university education at Berlin Art University, which he started in 2003, he continued his education here until a scholarship that allowed him to study at the Indiana Music School in the USA. After this point, Iskandar's career started to rise with the competitions he won consecutively. In famous pianist/composer Fazıl Say's album "1001 Nights in Harem" Iskandar Widjaja performed the "1001 Nights in Harem" violin concerto, which was released with label of Sony Classical in 2019 and gave concerts for the promotion of this album.
"Classical Music and Pandemic in Berlin" through the eyes of Iskandar Widjaja
Iskandar Widjaja started his words that "post-pandemic conditions are getting better for Berlin, which is now Germany-wide, and it's all cities, and German government is very successful in managing the pandemic process, especially when we compare it with other countries. He explained that the government primarily provides financial support to people in need and make the application process very easy to apply for these funds.
The violin virtuoso told us about the situations, developments, and personal thoughts in the process of normalization of the classical music world as follows:
Now everything is slowly returning to normal in Berlin. Of course, these musicians will start with small concerts and keep up with normalization. We will realize our music life and concert organizations by taking all necessary precautions within the normalization process.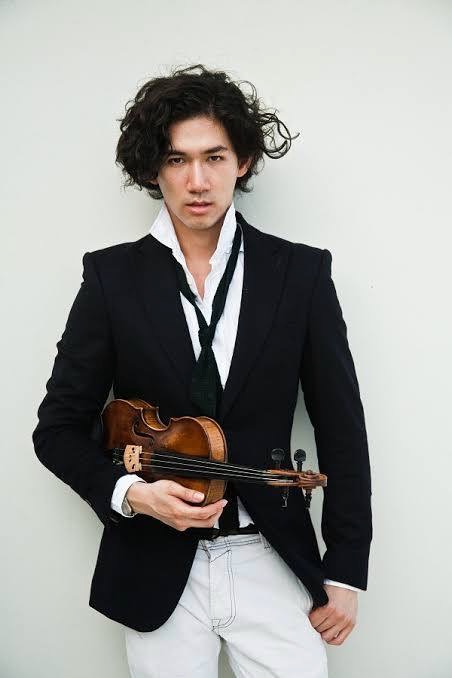 At the beginning of the measures envisaged by us and the government in this process, is to organize concerts in a seating arrangement that preserves at least 1.5 meters of physical distance by limiting the audience capacity. Our second arrangement will be to identify repertoires that would keep concerts short without interruption.
It seems that it will be possible to perform concerts like before as like in the past. Of course, it will be nice return to the concerts in some way after 3 months of quarantine. But I would like to state that this also has its bad points. There will be no socialization in concerts and will not be for a long time. There will be no breaks or events before or after the concert. Only the concert will take place, and as soon as it ends, everyone will go to their directly to their homes. "
The artist has repeatedly expressed the gratitude and happiness that the German government has managed this difficult period very well and the gratitude and happiness for being a German citizen.
Widjaja answered the question of how the concerts will follow in Europe and the world under the shadow of a pandemic.
"I think positive about the future of concerts. But on the one hand, the disease has not gone and continues its threat. In this period, people are struggling, both to protect their health and to sustain their lives. When we consider these, we should have to be happy that everything is returning to normal, albeit slowly. Although I and my friends do not receive bookings for summer concerts, but we have started to receive concert reservations for September.
The concert organizers, of course not same like in the past but they have to started to plan concert events slowly during this normalization process. This means that live performances will begin gradually and we will meet our audience soon. I hope everything will return to normal at the end of this year in Europe.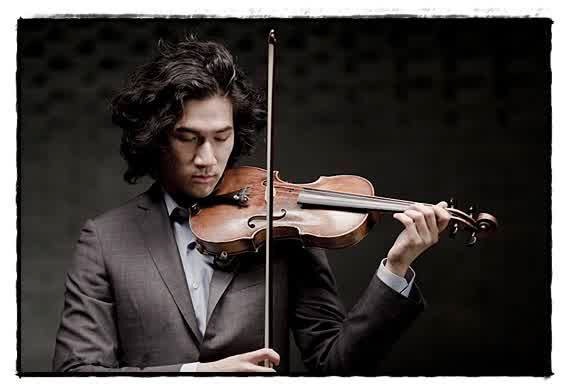 But it is not possible to say the same things for America. I have many musician friends living there and unfortunately their all concerts were cancelled until mid-2021. The impact of the disaster in America is much heavier than us.
During the normalization process I think musicians should have to be more creative. We should aim to find new live performing concert concepts according to pandemic situation. In order to make live concerts, we must learn to look from different perspectives. For example, we should bring innovations such like drive in cinema, classical music drive in concerts, which are currently used for pop and rock concerts, where audiences can safely sit in their cars.
Not only we, the musicians, have a huge role but also the audience have great important role while going back to normal concerts. During this pandemic, due to healing and unifying power of the music, the artists performed for "free concerts" for solidarity, but the audience had to immediately forget the perception of the "free concert". Because we are artists, we live with music, we are individuals who exist with music, this is our profession and earn money by working hard so we are expecting to be appreciated. So this is audiences turn, they should have to start supporting our concerts by donating.
It will take some time before we can return to the period before the pandemic. Naturally, music lovers are still cautious to go live concerts. Actually, this is a good thing.
Everyone who thinks to attend a concert should have to be cautious and think "In which age group? How healthy? & etc." This is very important for the future of concerts, and everything depends on how audience responsibly acts & behaves before attending a concert. Paying attention to mask using and physical distancing is not enough; most important thing is acting responsible. If we act with a responsible, mind set and strictly follow the rules, we will be safe. If we adopt this behaviour in every area of our lives, we can still enjoy life and enjoy the magic of concerts.
In order to return our normal life, which we want to return as soon as possible, we have to strictly do above mentioned things to get back as soon as possible. Obviously, we will not be able to return to normal until the vaccine is found.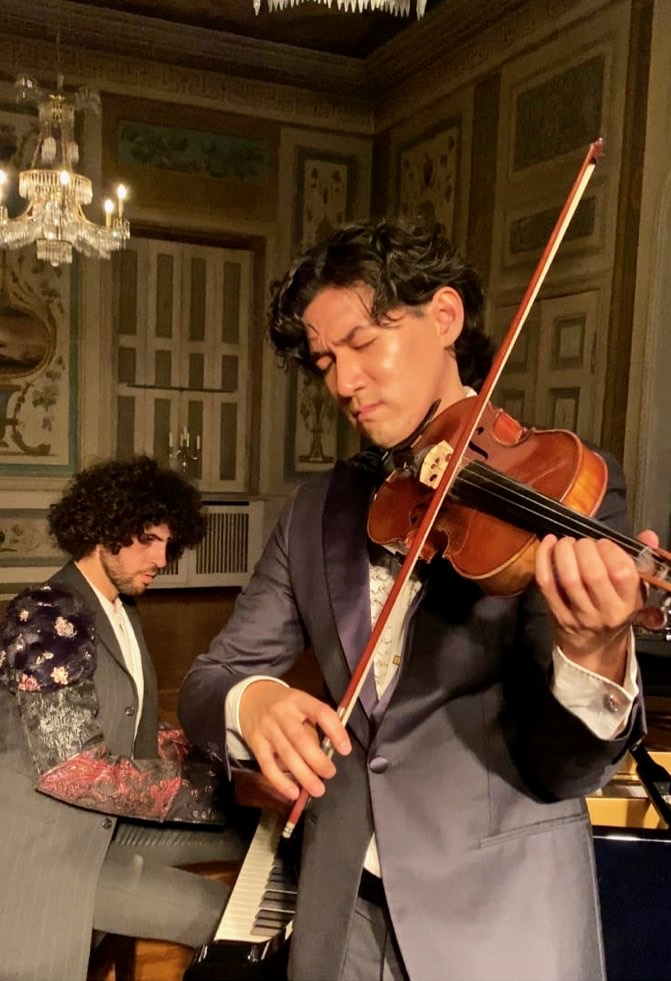 About my personal thoughts, my government is already handling this process very well, so there is nothing I can say about it. But the situation of my friends living in Asia and America is much worse both for now and for the near future. In my second home country, Indonesia, the situation is very bad. There are no, neither aid packages or support funds prepared by the Indonesian government for those in need. The musicians living there also have to fulfil their needs to pay their rents and sustain their lives. Unfortunately, there is no support provided by the government. The only way out for them is to get everything back to normal as soon as possible, return to live performance concert lives, and get income again. If they don't have private lessons or if they don't have permanent artist position in an orchestra, their only chance to earn an income is to give a concert.
During the quarantine I had a lot of free time because my all concerts cancelled due to quarantine prohibitions. So to manage my plenty empty time I have expanded my repertoire. In addition, before the pandemic, there were proposals for me to give master class lessons which I am not able to accept because of my busy schedule. In quarantine period I have been offered to give online master classes by. I start to accept students nowadays, and I have very young students whom I teach at the moment. I even gave a few online concerts with my little students. Actually, I do not really like online home concerts but I did few with my little students. If you are going to make online concert, it should have to be extremely high quality. For this reason, I pay very much attention to the quality of the online concert which I will make. I performed these concerts within the framework of the best quality microphone for sound, the best quality camera for images, and certain standards.
In this period, I asked all of my fans to extend their helping hands to charities. I did not want this for artists, but also for who are in need, for who cannot get a mask, and homeless people.
I have observed that those who spend this period working hard for their own benefit, as well as those who sit idle and rest their brains. Personally, I believe that I have overcome this period by turning it into an advantage in my favour. "
The artist made his first audience performance after the pandemic together with the famous French pianist Simon Ghraichy in Berlin last week. The first of this concert series took place in "KunstRaum Niculescu", the second in "Piano Salon Christophori" and the third in "Palais Lichtenau" concert halls. Due to pandemic regulations the audience was limited to 1/3, and the physical distance was maintained, and the audience took their places in the hall under precautions.
The artist finished our conversation by saying "Good luck to everyone in this period after the pandemic".
OSMAN ENFİYECİZADE
23 Temmuz 2020, İstanbul / Turkey